INK Hotel is a years-long labor of love from Tel Aviv's leading hospitality minds. Of the city's countless boutique hotels, INK is the only one built from the ground-up to create a chic, urban, international and highly intelligent hospitality experience that is the perfect convergence of business and leisure travel, and everything in between. Boasting the staff and amenities of a hotel twice its size. INK is as efficient as it is authentic and as lively as it is exclusive.
Beyond its 52 spacious rooms & suites, INK is home to a buzzing Asian restaurant & bar, lush rooftop terrace & splash pool, "Backyard" lounge, fully equipped gym and massage treatment room. State-of-the-art-meeting facilities for savvy business travelers, convenient Late Checkout facilities and underground parking.

The historic address of Brenner 14 originally housed a Yiddish public library and bookstore. Established in the 1950's by political figures, zionist leaders and civilians, it was regarded as the epicenter of Yiddish literature and culture for decades.
Historians and collectors from all around the world turned to Brenner 14's library to source rare Yiddish titles that were otherwise impossible to obtain, while top universities used its materials to construct Yiddish dictionaries and academic courses that helped keep the language alive across the globe.
When the task of conceptualizing INK Hotel fell into the hands of acclaimed architect Yoav Messer, he took inspiration from the property's literary roots, designing the facade to resemble a stack of weighty books piled at one's bedside.
Inside, the space is sprinkled with more thoughtful nods to the location's history. The lobby contains a collection of vintage ink bottles, while paint-splattered and font-themed wallpaper adorn the room walls. Of course the hotel's name, INK, is the ultimate acknowledgement of the property's essential literary past.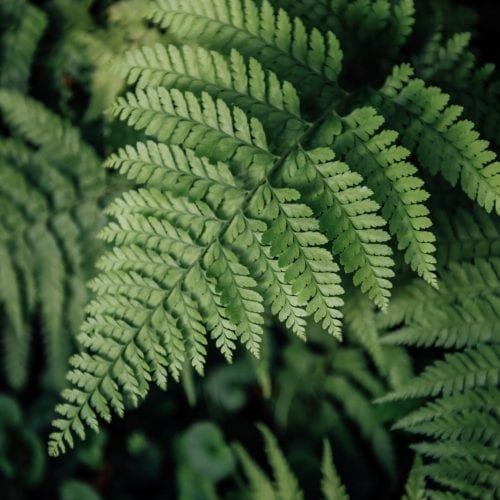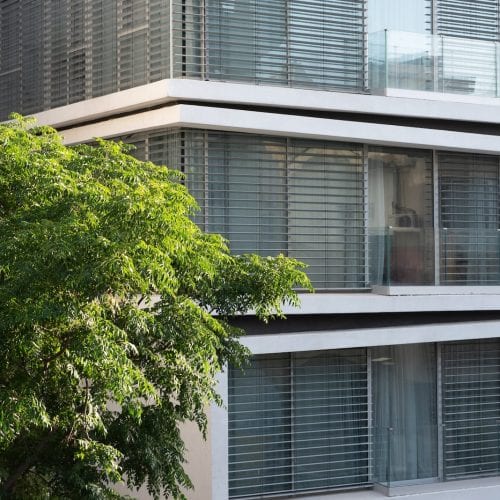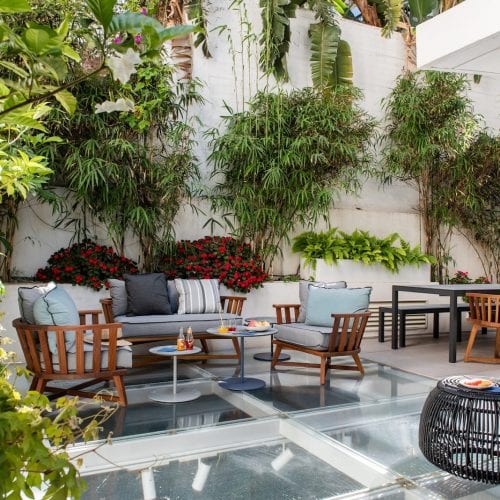 THE ENVIRONMENT IS IN INK'S HEART.
INK Hotel uses the latest green technologies in its construction and design, reducing its carbon footprint, increasing efficiency and eliminating waste.
INK's design takes advantage of the natural elements in order to provide a better experience and a greener environment for guests. Natural light reduces electricity consumption and intelligent insulation is used to optimize temperatures.
The hotel worked with suppliers around the world to install eco-friendly fixtures and taps to save electricity and conserve water. Materials such as concrete, paint and glossy finishes were selected based on their promise of zero radiation and chemical odor to help maintain the health of guests and staff.
Our cleaning products are probably the world's most decorated ecological cleaning products. The Green Line Global products are safe to produce, safe to use, safe to dispose of with no effect on humans, animals, aquatic life and earth.
INK Hotel's 52 spacious rooms & suites are divided into six categories, offering guests a range of accommodation options. INK's rooms are simultaneously warm and sleek, designed to maximize space and emphasize stunning views of the White City. ​
INK's Urban classic rooms range from 17 to 19 square meters. These cozy & intimate rooms are made even more spacious by the "smart glass" that separates the bathing and living areas, which frosts at the touch of a button, but otherwise stays transparent to create a sense of airiness.
Check In from 3:00 PM check out by 12:00 PM.
Ink's cancellation policy permits free cancellation up to 48 hours prior to the date of arrival.
Our rooms includes as well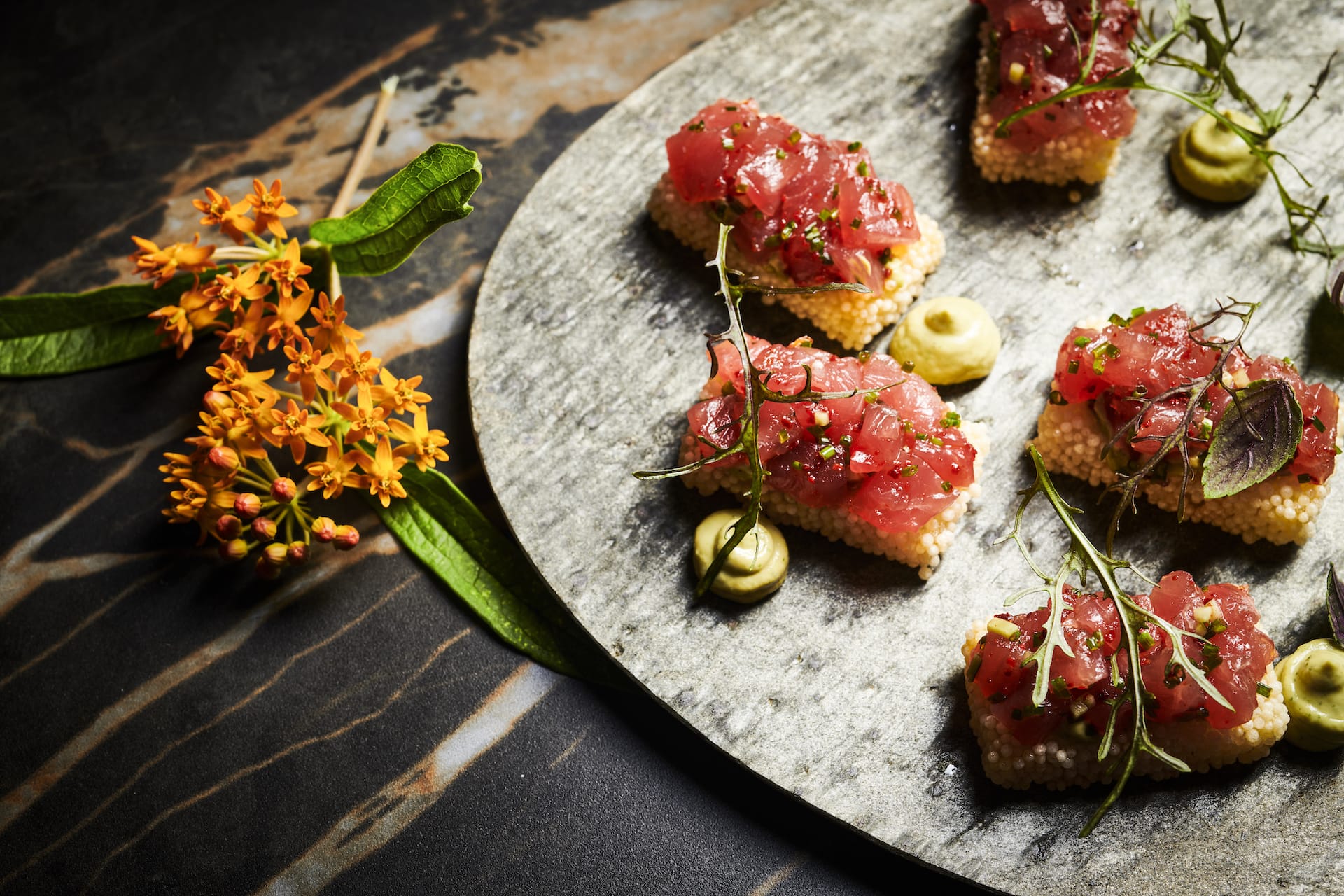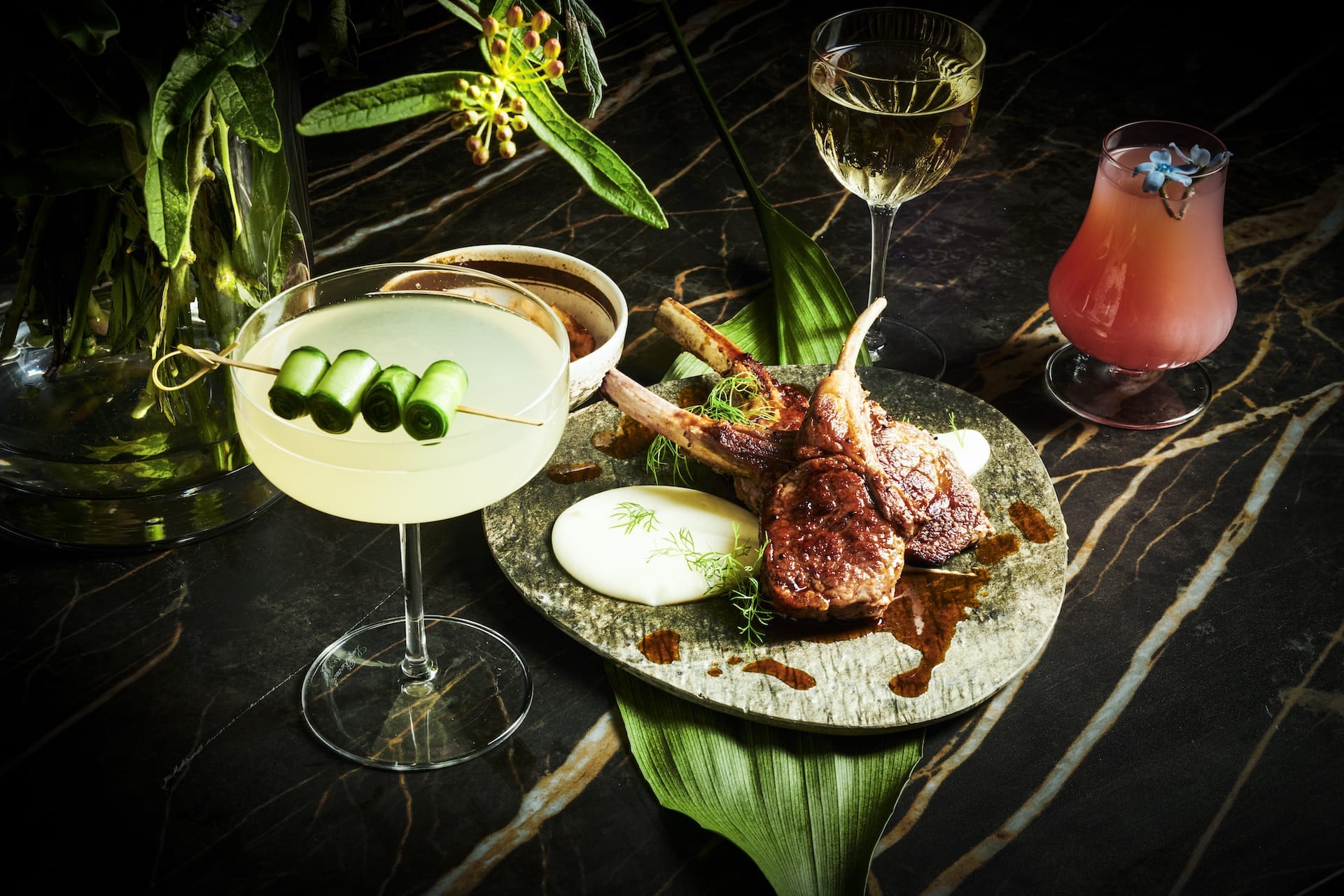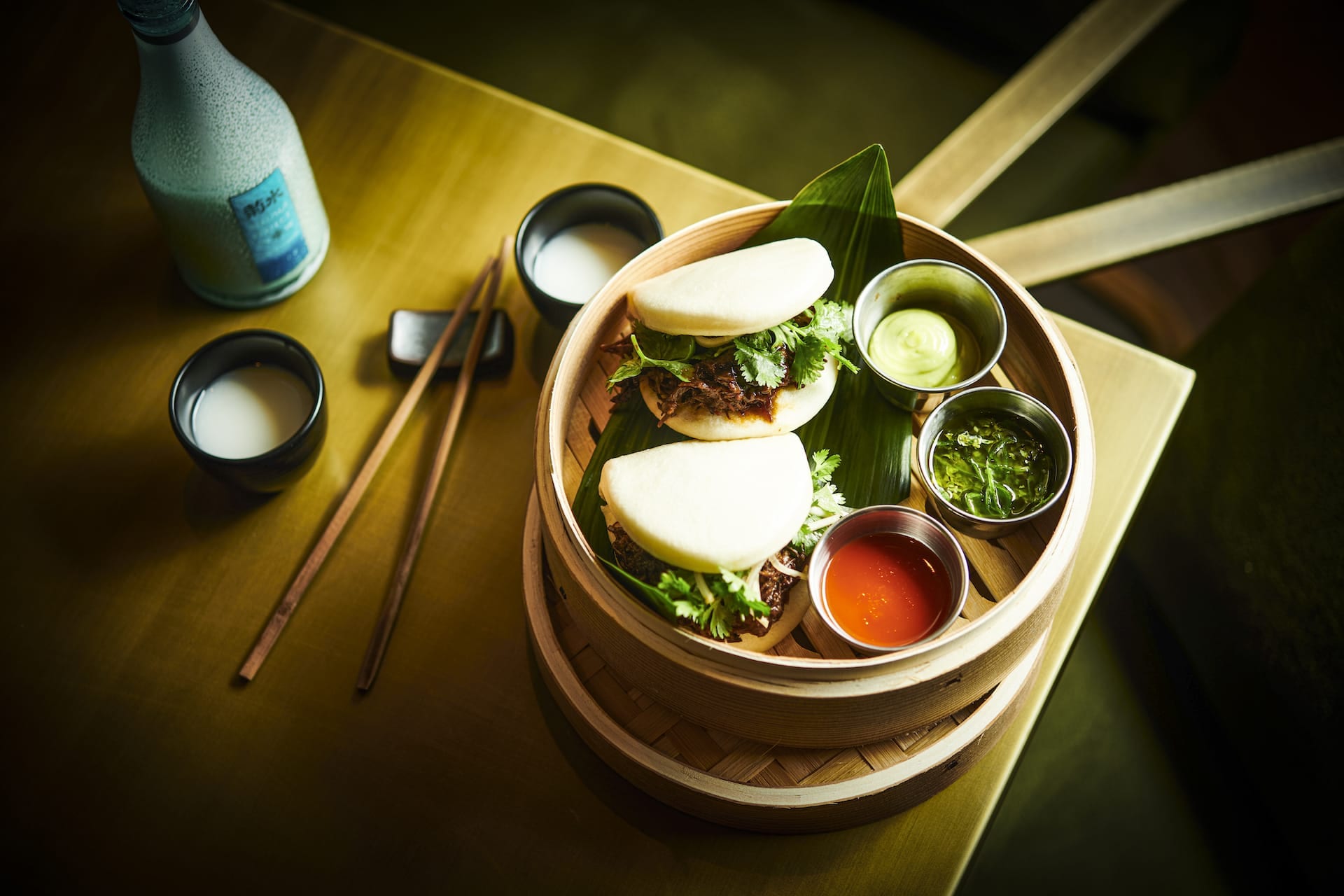 INK's 120-seat lobby level restaurant, Sun Young is a place where locals and tourists convene for great food and good times. Run by the same team behind hotspot Tel Avivian eateries Fu Sushi, Kisu and Ni Shi, Sun Young serves sushi and Japanese tapas to a lively crowd seven nights a week.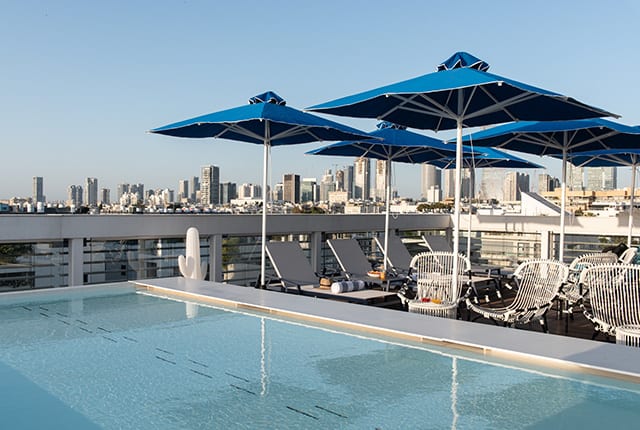 Rooftop Splash Pool & Bar
Tel Aviv's year-round temperate weather creates the perfect atmosphere for rooftop relaxation. INK Hotel's rooftop has a stylish splash pool reserved exclusively for our guests to soak in the sun from morning to night. Alongside our rooftop splash pool is a bar that serves Israeli and international wines, beers, cocktails and other refreshments. With unobstructed views of the Bauhaus architecture-laden Brenner Street, guests can relax on our lounge furniture whether for a small, private meeting, time with your loved ones or solo bliss in the sun.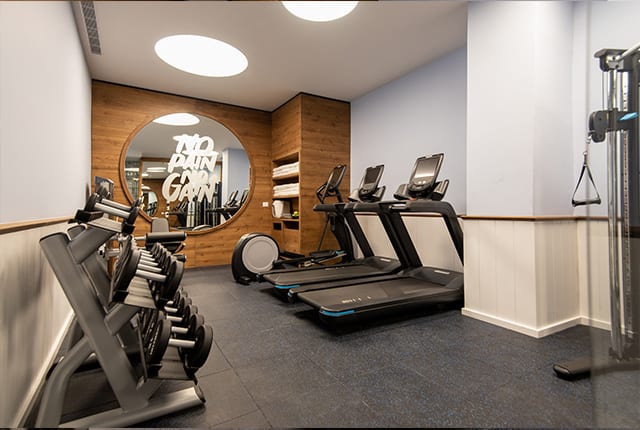 INK Hotel boasts a state of the art fully equipped and innovative gym available for free training. Guests may reserve a timeslot at the gym and guarantee personal workouts that are both safe and according to the policies of the Israel Ministry of Health. The hotel also boasts a luxurious treatment room for massages and wellness offerings that keep you in the best shape, both physically and mentally performed by expert massage therapists. ​
A holistic convergence between business and leisure hospitality, INK Hotel has a wide-range of offerings that can suit the needs of the world's most discerning business and corporate travelers arriving in Israel for conferences, summits, research trips or even a one-off meeting. ​
Our highly tuned business services include:
State-of-the-art conference room
Work desks in each room
USB plugs in all rooms
24/7 Room service
Fast and secure WiFi connection throughout the hotel
Secured ethernet connections in all rooms
Gym with shower facilities
Late check out upon request
Fax, print and photocopy services
Online check-in
Airport transfers (available in advance upon request)
Laptop is available at the front desk for all guests
Keyless and mobile room entry
Smart HTVs